Onsite Services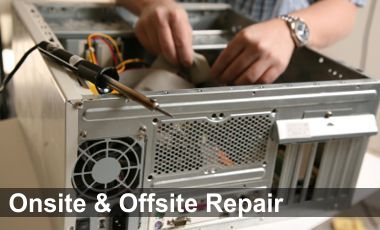 With Over 15 Years of Onsite Computer Repair and Server Support experience Our onsite service includes: server administration computer repair, onsite and offsite backups, upgrades, networking, wiring, and relocation are performed with efficiency and accuracy.
The Difference an Experienced MatrixIT Onsite Computer Service and Computer repair Consultant Makes.
We have years of computer service experience servicing different technical environments in many different industries with their unique hardware and software configurations. This is the only way for a computer service consultant to acquire the versatility and troubleshooting knowledge base required to respond quickly and accurately to an onsite computer repair issue. This enables our computer service consultant to begin with the least expensive and/or most likely chance for a swift resolution and implement that solution without negative effects to the rest of the technical environment. This level of computer service can only be delivered by a highly experienced computer professional and sets us apart from the rest of the IT onsite computer service industry.